Cause: Lots of stupid drives don't know how to drive and park their cars, which caused lots of accidents and traffic. They can't control their wheels and caused problems in the parking lot and streets' sideway. According to the Bottom Line Inc., 20% of all car accidents occur in parking lots with traditional wheels. If we can design something to replace the traditional wheels, I believe the number of car accidents will dramatically decrease.
Invention: I am going to design ball wheels for cars so that people can turn their cars in any direction straightly. And these wheels will be controlled by magnets, which will create a almost zero friction condition for wheels.
Impact of invention: First of all, it is obvious that these wheels on cars will let decrease the possibility of car accidents, most happened in the parking lot. In addition, it will allow people to make a turn much more easily by turning in any directions. Last but not last, since these wheels are controlled by magnets, which means there will be less friction, cars can move faster with these wheels.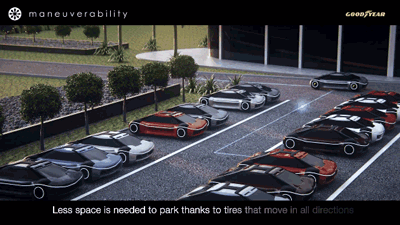 Components:
  
Completed Pieces:

Because of the technical defect, it is unable to make my project appear in this world. 🙁